CS 5010: Module 03
Module Overview
This week you will learn about the System Design Recipe and the Iterative Design Recipe, which give you a roadmap to designing systems that are larger than a few functions. To design a system iteratively means to design it by starting with a simple base and then adding new features one at a time. The iterative design recipe gives a recipe for adding a new feature to an existing system.
The System Design Recipe says
Write a purpose statement for your system.
Design data to represent the relevant information in the world.
Make a wishlist of "main functions". Write down their contracts and purpose statements.
Design the individual functions. Maintain a wishlist of functions you will need to write.
The Iterative Design Recipe says
Perform information analysis for the new feature.
Modify data definitions as needed.
Update existing functions to work with the new data definitions.
Write a wishlist of functions for the new feature.
Design the new functions following the Function Design Recipe.
Repeat for the next new feature.
We will study this pattern in the context of the 2htdp/universe module, which allows us to create interactive animations. You will learn:
How to identify the relevant information for an interactive animation
How to design the data to represent that information
How to use structural decomposition to guide the development of programs involving multiple data definitions
How to add new functionality to a working program using the Iterative Design Recipe
Course Map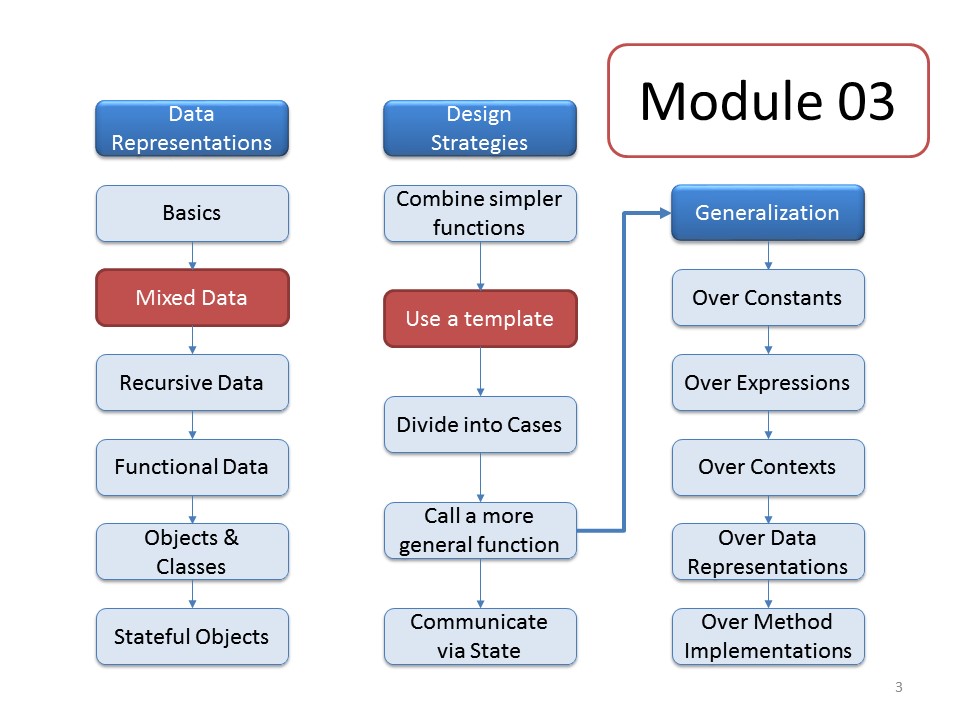 Here's another view that shows where we are in the course: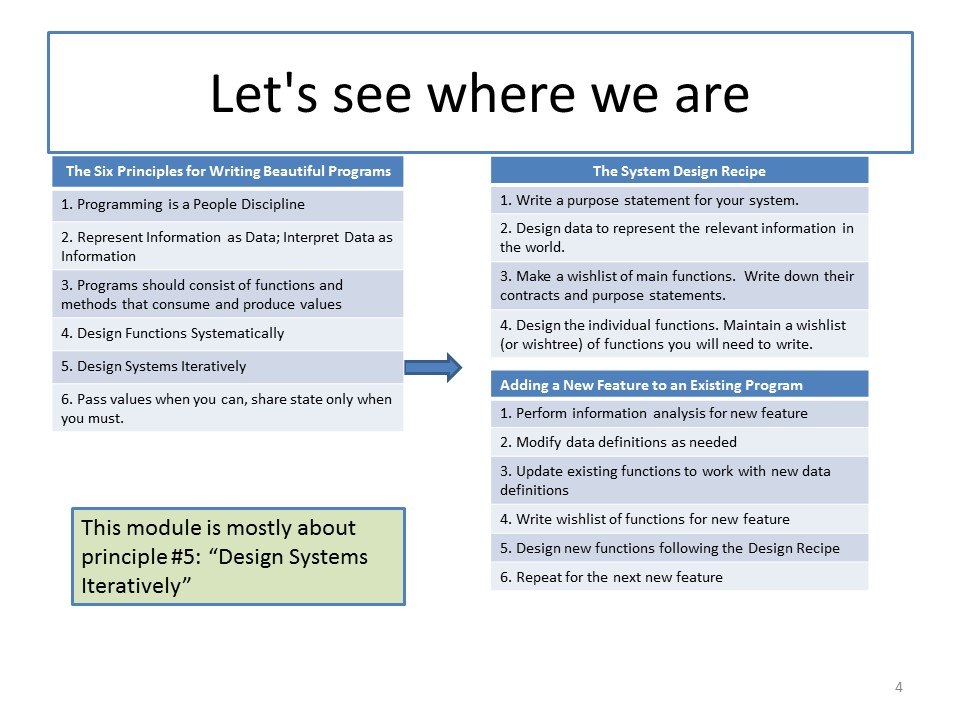 Readings
Read the Prologue and Part I from our textbook, which introduce you to programming in Racket's Basic Student Language, using fixed-size data.
Resources
Lessons
Problem Set
Problem Set 03 was assigned on Monday, 30 January.