CS 5010 Module 03
Module Overview
This week you will learn about the 2htdp/universe module, which allows us to create interactive animations. You will learn:
How to design worlds
How to design more complex data
How to use structural decomposition to guide the development of programs involving multiple data definitions
The steps in adding new functionality to a working program
Course Map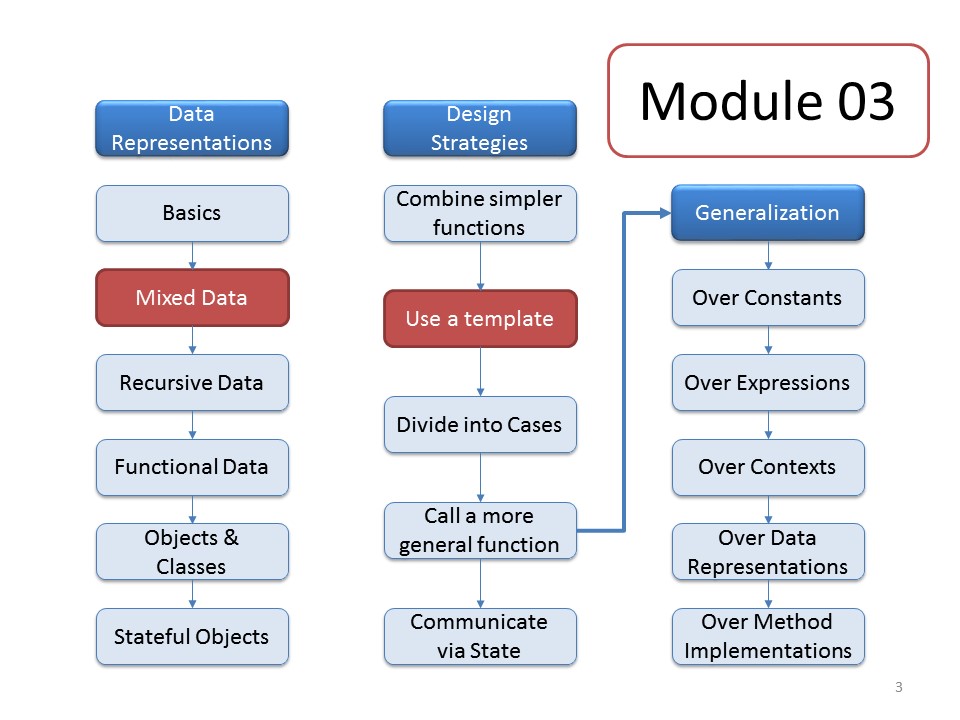 Here's another view that shows how all this fits in to the course principles: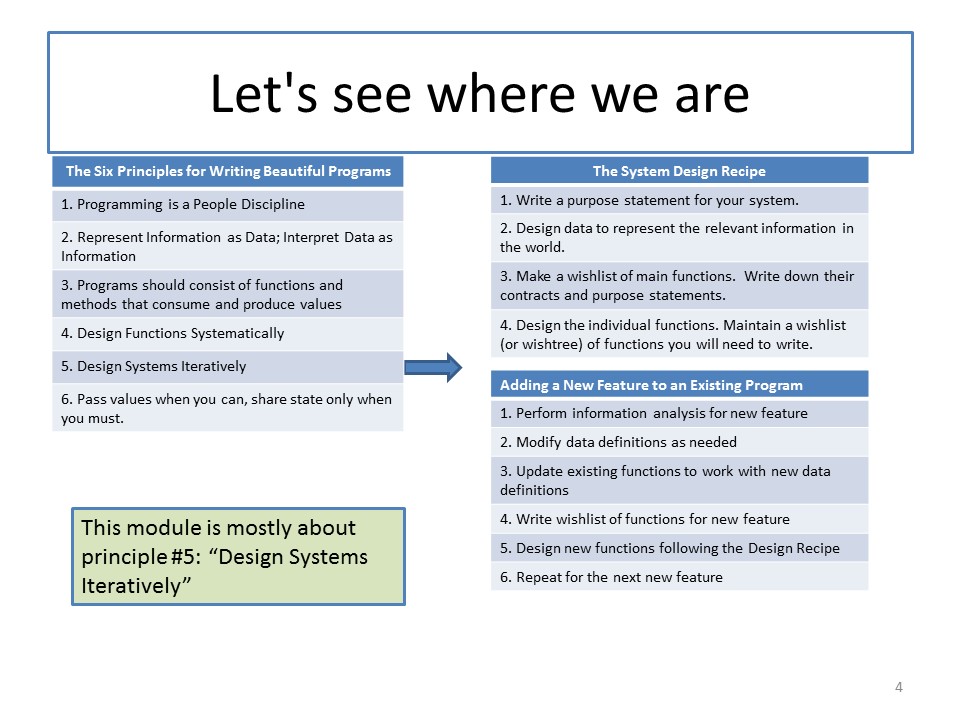 Readings
Prologue and Part I from the textbook, which cover an introduction to programming, fixed-size data, and the Basic Student Language in Racket.
Resources
Lessons
Problem Set
Problem Set 03 was assigned Monday, February 1.
---
Last modified: Mon Feb 01 2016